A New Journey, Another Chapter, and a Fresh Dawn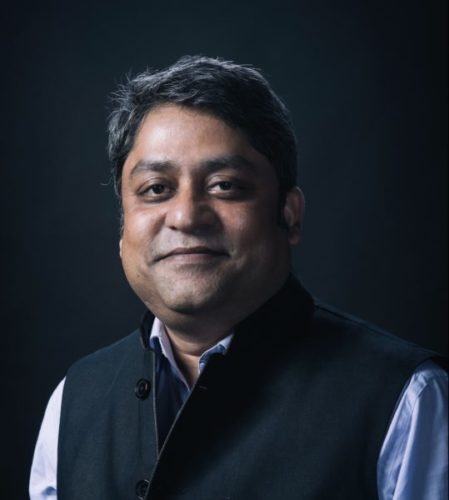 Mr Rajesh Mahapatra
Founder-Director
The Covid-19 pandemic of 2020 has unsettled much of what we took for granted. The everyday world of human interaction, social solidarity, travel, public gatherings and even the bustle of the daily market place have rapidly become zones of vulnerability and potential danger. The implementing of an unduly hasty and harsh lockdown in late March of 2020 and its subsequent extensions, albeit with increasing relaxations, have only added to the toll of emotional exhaustion and economic ruination. We rightfully wondered if this was indeed a tipping point — the decisive end of all that we once held to be familiar? or, perhaps, a dramatic denouement, for a new normal.
Amidst the turmoil and the shake-up, however, other equally profound questions also began to surface. Could deliberations, debates and discussions be possible, when human interaction and intimacy have themselves become sources for anxiety and fear? How can conversations be meaningfully carried out when so much depends on face-to-face communication?
Clearly, the Covid-19 pandemic, if not carefully and thoughtfully addressed, could indeed undermine some of our most cherished and valuable achievements in independent India ─ the idea of democracy, social harmony and economic justice.
Without a vibrant, functioning and evolving democracy can a state such as Odisha meet its many developmental aspirations? Odisha is socially diverse with a mixed population of castes, tribes and varied cultural and religious groupings. Economically too, it spans the full range of inequalities. At the apex of the pyramid are the urban consumer lifestyles, while the thick bottom base comprises rural and forest livelihoods. On the East lie the flat deltaic coastal districts that abut the Bay of Bengal and to the West are the forested hills that are occasionally interrupted by fertile sweeping valleys. And connecting these different topographical zones are volatile river systems that can be full of furious energy during the monsoons but diminish to barely a trickle when the rains fail.
Given Odisha's layered social and ecological diversity, tackling the impact of Covid-19 cannot be reduced to simply turning it into a governance challenge. If anything, as many of us quickly realized, the pandemic required a wholesome response involving popular mobilization, heightened civic awareness, an energized civil society and, above all else, an ability to inspire new imaginations for cooperation, responsibility and solidarity. While, undoubtedly, a tall and demanding list for things to be done and achieved, taking a crisis head-on demanded both innovation and the stamina to pursue fresh beginnings.
It is in such a context of constraint and opportunity that a group of women and men, united in their desire to contribute to a better future for Odisha, came together to explore how the state could turn the Covid-19 crisis into an opportunity; how the road to recovery could be designed to reimagine the future. Between May and June of 2020, as many as seven webinars were held under the banner of Odisha Alochana Chakra as part of a series titled Odisha Post Corona: The Road to Recovery. Each episode engaged participants from different walks of life and different parts of the world, with lively discussions drawing upon the intellectual resources of top academics, policy makers, influencers and by the many who were driven by curiosity and the intention to learn. The overwhelming success of this series encouraged us to think of going beyond the webinars and explore a more institutionalised approach to the development concerns of the state.
Odisha Alochana Chakra, which was until then a loosely-held group holding talk shows, was thus rechristened as the Forum for Odisha Dialogues and registered as not-for-profit company under Section 8 of the Companies Act.
Odisha Dialogues is being positioned as a non-partisan platform for a meaningful dialogue on Odisha's future, as a research body that would seek to adequately inform governance and policy making, and as a think tank that would strive to create an alternative vision for the state.
While the need for such an institution was only too obvious, what, nonetheless, emerged, even more strongly, were the underlying premises for the initiative. Firstly, the conviction that an informed citizenry was the primary building block for sustaining a vibrant democracy. A citizenry, moreover, that was not reduced to being a mere spectator to an electoral cycle but was instead enabled and capable of being active and vocal in governance. That is, a commitment of the citizen to pursue participative democracy rather than only accepting the limited responsibilities for representative democracy.
Our second premise is that Odisha Dialogues will pursue policy as the primary mode for intervening and shaping governance outcomes and decision making. In other words, politics is not the primary domain for action but rather it will be the intent to make policy work through professionals and experts. Lastly, Odisha Dialogues will strive for realizing meaningful development outcomes for Odisha not as an end in itself but as the means for deepening democracy and building institutions that sustain capability and wellbeing.
It is with these grand ambitious that Odisha Dialogues, aka Odisha Alochana Chakra, endeavours to begin a fresh chapter not only as a forum but also with the hopes of making a positive difference to Odisha and its people.
Bring together the best of minds, the best of talent, for a meaningful dialogue on Odisha's future
Seize the transformative moment that has emerged in today's Odisha to design a blueprint that could help build a new, smart future for the state by harnessing social change and creating an environment for participatory democracy
Create an environment where discussion, and disagreement are part of the conversation and debates are participatory in nature where values such as secularism, cosmopolitanism, tolerance and reason are strongly embraced
Re-energize the 'eternal cultural foundations' that once shaped the Odia identity through fresh engagement and creative interpretation
Engage with all such research and academic pursuits and contribute to all-such action-oriented projects that help achieve the above-stated objectives
The Team
Board of Directors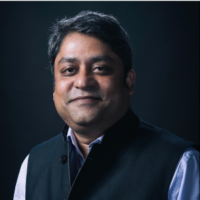 [email protected]
Rajesh Mahapatra has been, over the past twenty-five years, a business journalist, political analyst, public policy expert, newsroom leader, and editor. Until recently, he was the Editor at Large of Hindustan Times, where he drove organizational changes and digital innovation. Rajesh holds MPhil in Economics from JNU, New Delhi. In his words, Rajesh has returned home "to rediscover and reimagine Odisha".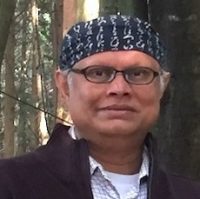 [email protected]
Rohan D'Souza is an Associate Professor at the Graduate School of Asian and African Area Studies (Kyoto University). His PhD on the emergence of the notion of flood control in colonial Odisha was awarded from the Centre for Historical Studies, Jawaharlal Nehru University. His research interests include climate change, environmental history, and the politics of modern technology. He routinely contributes to several journals of international repute.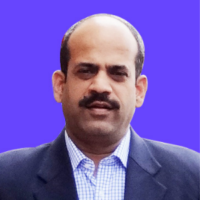 [email protected]
Manoj Dash has been a social development professional for the past two & half decades and has contributed to the fields of disability, child protection & development, corporate social responsibility, and sustainability. He has authored three books and a few research papers on development themes. He is now focusing on the development of Odisha, policies and governance issues that could bring in better development with people's active participation. He holds a doctoral degree in Economics from the Jawaharlal Nehru University.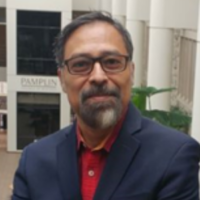 [email protected]
Dr Sudipta Sarangi is a professor and heads the department of Economics at Virginia Tech in the United States of America. He serves on the editorial boards of several journals and is currently working on a popular book on economics. Sarangi studied in Delhi before moving to the USA for his doctoral studies. His research interests lie in economic theory and its application to areas like networks, development economics, and experimental economics.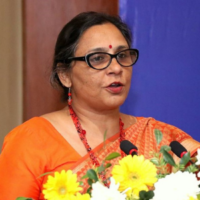 [email protected]
Abha Mishra is the Head of Office, United Nations Development Programme (UNDP), Odisha. She has over 28 years of experience in project management, advocacy, action based research and implementation of national development projects. Mishra has done her MSc in development anthropology. She has worked with several NGOs, and international universities like University of Frankford, Germany; University of Edinburg, Scotland;and University of Greenwich, London.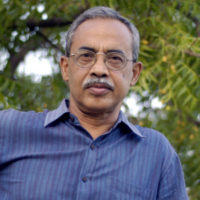 [email protected]
Dr Pulin B Nayak was Professor of Economics at the Delhi School of Economics, from where he retired in 2015. After completing his masters from the DSE, he earned his doctorate from the University of Rochester in 1975, before joining the DSE faculty in 1978. He has been an advisor to various government bodies, including the Prime Minister's Economic Advisory Council, of which he was member in 2013-14.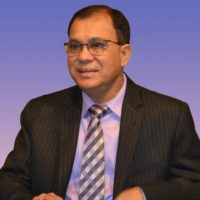 [email protected]
Harun Rashid Khan retired as a Deputy Governor of the Reserve Bank of India after nearly 38 years of service with the central bank. He is currently a Senior Adviser to KPMG India and serves on the boards of a few BFSI sector entities. At RBI, he had handled diverse central banking and regulatory areas and chaired the committee on rural credit and micro finance. He is an alumnus of BJB College, Utkal University, Jawaharlal Nehru University and NMIMS.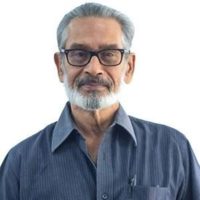 [email protected]
Dr. Pronab Sen, the first chief statistician of India, is the Country Director for the India Programme of the International Growth Centre. He has also had positions as Principal Economic Adviser at the Planning Commission and Secretary of the Ministry of Statistics & Programme Implementation. Dr. Sen received his PhD in Economics from the Johns Hopkins University, and MBA and MA in Economics from the George Washington University, USA. A recipient of Padma Shri, Dr. Sen is now an active commentator on the Indian economy.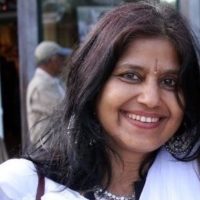 [email protected]
Dr Annapurna Devi Pandey is a Cultural Anthropologist, University of California, Santa Cruz. Pandey holds a PhD in sociology from Jawaharlal Nehru University and was a post-doctoral fellow in social anthropology at Cambridge, UK. She has authored numerous essays, edited books on Indian women's activism, entrepreneurship and empowerment in India and Indian diaspora. She completed a senior Fulbright US Scholarship (2017- 2018) working in Odisha.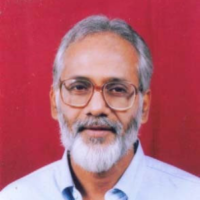 [email protected]
Dr Bidhu K Mohanti is an oncologist and former Professor at the All India Institute of Medical Sciences (AIIMS), New Delhi. He did his MBBS from MKCG Medical College, Berhampur, MD from PGI, Chandigarh and Palliative Care from Oxford University, UK. He has undertaken a wide range of academic, clinical and research tasks relating to cancer studies, including public health/expert assignments in MoH, Oman, IAEA, Vienna and the European Commission, Brussels.