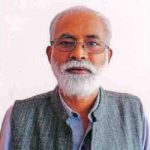 COVID-19 pandemic has impacted each one of us critically, not the least, rising death cases during the second wave have altered human lives and livelihoods. The migrant communities have faced much worse. Perhaps we could have been more resilient based on Gandhian philosophy.
Looking back, the COVID-19 pandemic has not only been a public health emergency, but also it brought much hardship and devastation. The country went through a sudden and strict lockdown on March 25, 2020 – to prepare and respond better to the impact of a relatively unknown virus. The informal migrant workers, who have been invisible so far, attempted to return to their home states with little to no access to transport, food, and any kind of medical aid in case of injury and accident. The public health emergency turned into brutal police action on the highways of our country even. During the initial days when the workers had to cross different state borders with all kinds of restrictions, the various governments hardly played a facilitative role.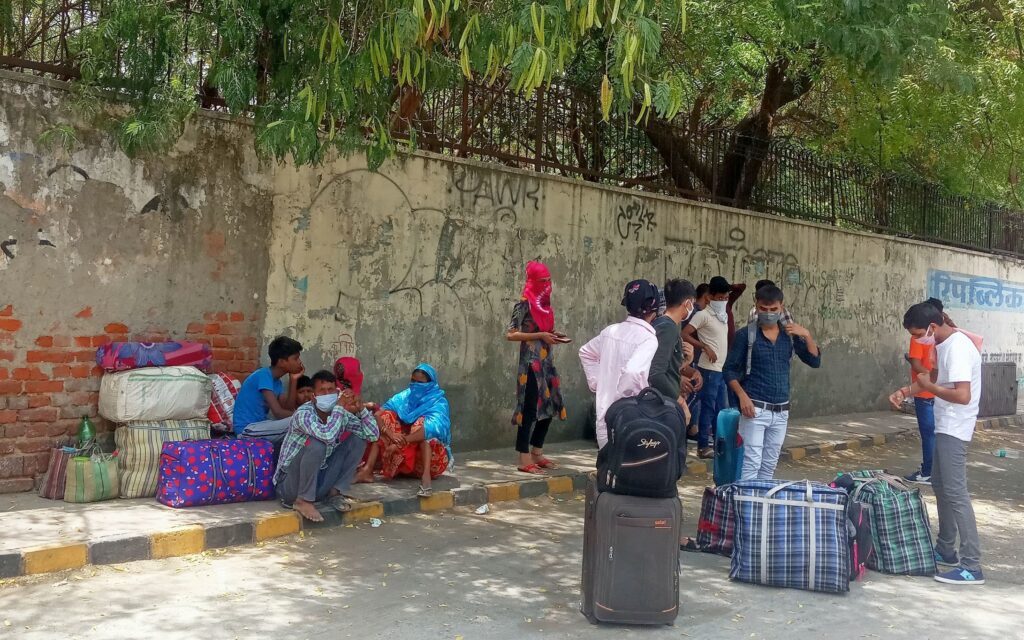 Image Credits: Wikimedia Commons
The lockdowns imposed nationwide were so stringent that common people of our country became and continue to be alienated. It resulted in panic and chaos among people. The term 'super spreaders' has stigmatized several communities, including the informal vendors. We have barely managed to get out of the second wave of the pandemic and the third wave of COVID is already knocking the door. In the entire process, the people are talked down to with instructions, and any violation resulted in imposition of fines and punishment. Whether it is use of masks, testing (screening), quarantining or vaccination, we have not effectively used behaviour change communication with respect to people. For example, the screening could have been done locally, and in a less intrusive manner, by engaging local health professionals and local government who have not been involved; the municipal commissioners and government officials could have shown restraint instead of making statements about 'super-spreaders', which created stigma; the police forcing the returning migrants to leap like frogs on the highways; drone cameras being used when family and friends are on the terrace of their building to relax for few minutes; imposing heavy fines for violation of COVID norms, among many others. All these could have been done with a humane face. The entire approach to make people abide by the COVID protocol was executed with high-handedness, and in the process alienated the people rather than making them central actors to contain the spread of the virus.
Principles of subsidiarity should be used in taking action on this public health emergency. States have yet to go a long way in transferring functions, functionaries and finance to local governments in addressing this pandemic. Unfortunately, we do not have a strong public health system at the grassroots level. Along with effective decentralized governance, active community participation could have contained this virus more effectively. Dr David Nabarro, WHO special envoy for COVID-19, stated in mid-May 2020 that India had done remarkably well until then. However, the next phase should have been about building preparedness of local government in managing the virus and its spread at the community level.
I am not a Gandhian, however, with my little exposure to Gandhi's philosophy and practice, it can be safely stated that he would not have adopted the methods of engaging the police and paramilitary forces to enforce COVID-appropriate behaviours. He would not have executed all plans from the top, like invoking the Disaster Management Act of 2005 and the Epidemic Diseases Act of 1897 to mitigate the virus. He would have personally seen to it that all scientific institutions like the Directorate General of Health Services (DGHS), the National Centre for Disease Control (NCDC), the Department of Health Research (DHR) and the Indian Council of Medical Research (ICMR), and public health experts functioned harmoniously; and he would have prepared a group of volunteers to talk with the common people with dignity, empathy, and concern. He would have actively engaged the Mayors, Corporators, Zila Panchayat, Taluka Panchayat and Gram Panchayats, and civil society representatives to dissipate the fear and stigma.
With sudden lockdowns, the rural migrants who used to send money to their houses, suddenly became dependent on their families. Villagers remarked, 'we have never seen so many people in our village'. The rural households did not have liquidity even to cover the cost of Kharif crop. Along with supply of food security under National Food Security Act (NFSA), equal amount of rations was provided under PM Garib Kalyan Yojana. Looking at the magnitude of the pandemic and economic vulnerability, Gandhi would have asked his fellow country persons to undertake fasting of one meal, and provide support to vulnerable families, using full safety measures. The management of COVID has robbed people of support with dignity, especially of the vulnerable, at the altar of maintaining 'safe distancing'.
Vaccine hesitancy is not a new thing. Besides various communication programmes, the images of the top leaders taking the vaccine in televised and print media is tokenistic communication. To inspire the common persons who have a lot of questions, concerns and fears with regard to the vaccine, one may visualise the popular image of Gandhi ji nursing the leprosy patient. Vaccine hesitancy cannot be addressed through broadcasting of messages, and putting banners and posters on the wall. The fear and concerns of people must be heard with empathy, before they are asked to get vaccinated.
During April – May, 2021, when there was shortage of testing facilities, hospital beds, medicines and oxygen, there was not a word of support. People were left to their own devices. Some states created decentralised isolation homes but without any provision of care and support. At such times, if one turns to Gandhi for solace and guidance, one wonders what he would have offered. His views on technology and doctors were articulated clearly in Hind Swaraj, written more than a hundred years ago. 'Science without humanity' was one of the Seven Sins that he wrote about. 'Key to Health', a book he wrote in 1906 in South Africa then entitled 'Guide to Health' and re-printed in 1942 with a new name, while he was confined at the Aga Khan Palace in Pune. Gandhi says this has been the most popular of all his writings. He advises: "Anyone who observes the rules for health mentioned in this book will find that he has got in it a real key to unlock the gates leading him to health. He will not need to knock at the doors of doctors and vaidyas from day to day." In our approach to contain the COVID crisis, besides the discovery and interventions of medical science, perhaps there is a need to integrate values of Satya (truth), Sarvadharma and Sadbhavana (equal respect for all faiths). As usual, he was prophetic and ahead of his times. We need to re-visit these ideas for preventive action for health, most especially as we grapple with the current COVID-19 pandemic which is unfolding with tragic consequences in our country and elsewhere. Primary health care with a preventive focus was a key idea of Gandhi, which is relevant today to improve our public health care system, and ensure that it reaches the last mile.
The current pandemic has yet again brought the message home on the primary importance to strengthen primary health care services and with frontline health workers, so that the patients who are asymptomatic or have mild symptoms can be taken care of in the villages, without overburdening the secondary and tertiary health care hospitals. Gandhi would have created a wider group of volunteers to support the front-line health workers to work at the isolation centres, so that hospitals would not get crowded. One is surprised about how much people know about COVID care, and how their knowledge is getting influenced by rumours and unscientific messages. In our action and responses to the COVID pandemic, people are not in the centre. Instead, they are instructed to behave in a certain way.
Gandhi's writing on 'Key to Health' has many suggestions. He wrote, "We must in the first place know enough about the human body". We must know what and how to eat, the importance of air, water and self-restraint in our food intake and in all aspects of life. There are practical suggestions for well-being, and a common vein running through the text is for us to take charge of our own health – self-care and care of others, just as he often stressed self-help at the village level. At this time of health emergency, when our citizens have been left to fend for themselves, how valuable his insights are for all of us. The principle of 'self-care' in a pandemic could have controlled the spread of the virus to a significant manner. In the Gandhian way of health care, there is no place for arresting people and imposing fines for violation of COVID appropriate norms. Gandhi would have sat on an indefinite fast to educate people on containing the virus. He would have engaged people for containing the pandemic. Gandhi would have placed faith in local people, especially women, and their ability to learn and serve their communities. Not only would they have served, but they would have done so in an appropriate, timely, and low cost manner.
As we face the adverse impact of the COVID-19 pandemic that has led to loss of human lives and livelihoods, we would do well to remember the messages of Gandhi. They are the ones that continue to be relevant, and a reminder of how each one of us can act – for ourselves, for our families, and for the common good of all in these challenging times.
(The author is thankful to Ms. Mirai Chatterjee of SEWA for providing the reference to M.K. Gandhi's 'Key to Health' — translated from Gujarati by Dr Sushila Nayyar, Navjivan Press, 1948 — from the Sabarmati Ashram, Ahmedabad)